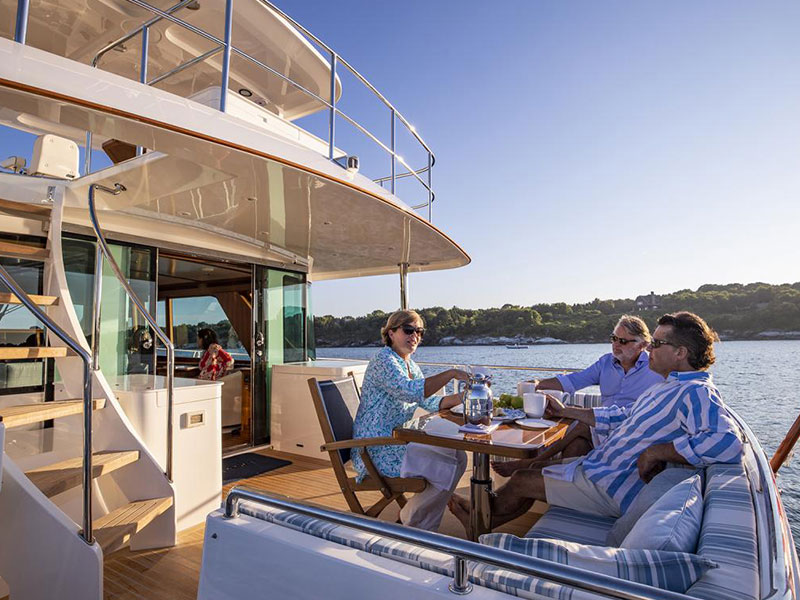 For over 50 years, Hunt yachts have been known for their legendary performance and timeless style. A dedicated team of naval architects, engineers, and designers craft each vessel to ensure comfort, efficiency, and eye-catching appeal. As a result, Hunt boats and yachts have become a popular choice among pleasure boaters, commercial entities, and military users in the Coast Guard and Navy.
Hunt's patented Deep-V hull design is the key to the remarkable performance of its vessels. Thanks to this innovative high-deadrise hull design, Hunt boats offer optimal speed, comfort, and safety while navigating rough waters. Deep-V hulls also ensure that Hunt yachts run efficiently to minimize fuel consumption, track straight with fingertip steering, and deliver a smooth, dry ride in any conditions.
Hunt yachts for sale at Yachting Solutions include crafts from both of the brand's signature collections. Hunt boats in the Coastal Series range in size from 25 feet to 36 feet long, making them an excellent choice for relaxing day cruises and fun watersport activities. Meanwhile, yachts in the brand's Ocean Series measure 46 to 80 feet long and are better suited for lengthy offshore expeditions.
Although this brand is known for its authentic Deep-V hull shape and design, owners have the option to customize their Hunt yachts and put a unique spin on the classic "Hunt style." Choose from a selection of propulsion systems, deck layouts, and cabin arrangements to suit your needs. You can also pick various finishes and accessories to add a personal touch to your Hunt boat design.