Reliability, efficiency, and outstanding performance have made Yamaha outboard motors a trusted favorite among boating enthusiasts, and for good reason. Compact yet agile and powerful, Yamaha's outboard line is compatible with digital and mechanical rigging, with sizes and horsepower to suit everything from fishing boats to 30-foot V-hull cruisers.
Yamaha Marine Engines at Yachting Solutions
Yachting Solutions' team of sales professionals and trained technicians are ready to provide the parts and dockside repair services you need to keep your motor in peak condition. Whether you need a jet drive to navigate the shallows or maximum power for an offshore 50-foot yacht, our team will find the best Yamaha Marine engine to fit your boating needs.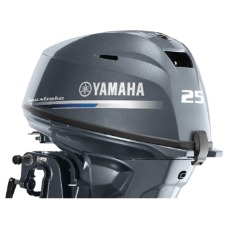 Yamaha 25 HP Outboard Motors
Lightweight, two- or four-stroke Yamaha 25 HP outboard engines offer portable power you can depend on. No-battery-needed electronic fuel injection delivers effortless starts, and a convenient freshwater flush device helps maintain your engine without the need to start the motor. High-output alternators also pack a punch, giving you 16 amps to charge your battery with power to spare.
Yamaha's 25 HP engines are over 25 percent lighter than previous models. Built-in carry handles along with a folding tiller and oil retention system also give these outboards plenty of portability. Yamaha designed these outboard motors to be lifted, carried, and stored on their sides, so you won't have to worry about an oil puddle in your truck bed or your garage.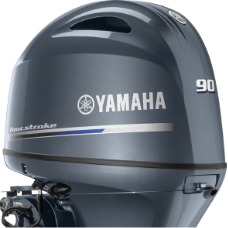 90 HP Yamaha Outboards
The 90 HP Yamaha outboard delivers quiet power and acceleration ideal for anglers and bass boats. A single overhead camshaft with four valves per cylinder streamlines the engine design and boosts efficiency, making this Yamaha Marine outboard leaner and faster than most in its class.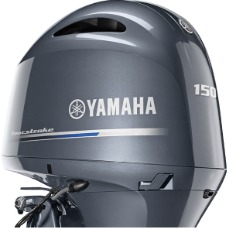 Yamaha 150 HP Outboard Engines
One of Yamaha Marine's best-selling engines, the 150 HP in-line four-stroke offers versatile power and optimal performance. Trouble-free operation, easy shifting, and enhanced durability make an adventurous day out safer and a lot more fun. Also, the Yamaha 150 outboard features an advanced shift dampener that eases the prop into motion, significantly reducing noise as you shift gears.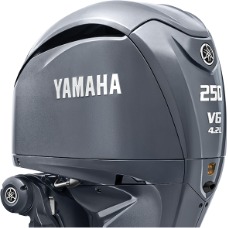 Yamaha 200 HP Outboards
The Yamaha 200 outboard is the lightest engine in its class, with the 20" shaft model coming in at 487 pounds with ample power for small and medium-sized watercraft. Long tube intake tracks boost the motor's torque while an air silencer and surge tank reduce noise and turbulence, increasing acceleration while delivering optimal engine efficiency.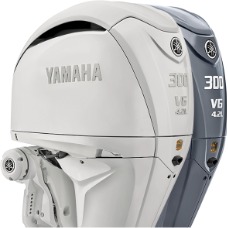 Yamaha 300 HP Outboard Boat Motors
When you're miles offshore, reliability matters. The Yamaha 300 outboard's long-range fuel efficiency, 70 amp charging capability, and responsive thrust and control put this engine high on the list of top performance V6 4.2-liter outboard motors. Digital V6 engine models also feature electric steering for better response without cluttering the bilge with pumps and hoses.
Yamaha Outboard Parts and Service
When you need Yamaha outboard parts or assistance with an engine problem, Yachting Solutions has a factory-trained, certified team ready to provide service or repairs to get you back out on the water. Whether you need a new Yamaha motor installed or want peak performance from your current engine, contact the Yachting Solutions crew for fast, friendly Yamaha boat motor service.