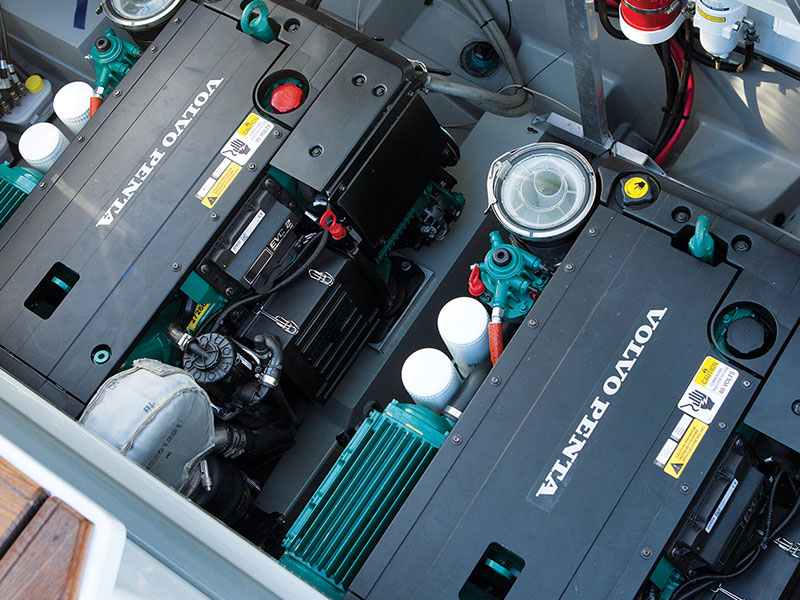 VOLVO MOTORS FOR BOATS
Volvo Penta marine products for yachting power and control systems
With over 100 years of marine technology innovation, Volvo Penta is a world leader in diesel marine engines and boat motors. As an authorized Volvo Penta dealer and service provider, the Yachting Solutions team understands your investment in reliable engines and parts for your watercraft. That's why we feature quality-built Volvo Penta engines in our premium motor selection.
Choosing Volvo Penta Motors
Whether you're piloting a pontoon or revving up for a day of waterskiing, Volvo Penta marine engines deliver the horsepower, torque, and technology to meet your demands. Fuel-efficient gasoline sterndrive motors offer easy leisure cruising with plenty of power for higher speeds, while engines with forward-facing propellers give you more peace of mind when towing skiers or wakeboarders.
Talk with us about your boat engine priorities, and our team will help you select the right motor for your vessel. If precision control and ease-of-use are crucial, consider a new Volvo Penta IPS engine integrated with intuitive joystick operation and digital positioning. Does eco-friendly boating factor into your decision? Diesel inboards offer superior performance with fewer fumes and lower emissions.
Volvo Penta Service and Parts
Yachting Solutions also offers parts, dockside service, and repairs for Volvo inboard engines. Our factory-trained and certified techs can handle any repair job you throw our way, including heavy-duty commercial engine repair, saildrive motor installation, or even powering your catamaran out of windless waters. Contact our team to keep your engine running at optimal performance.