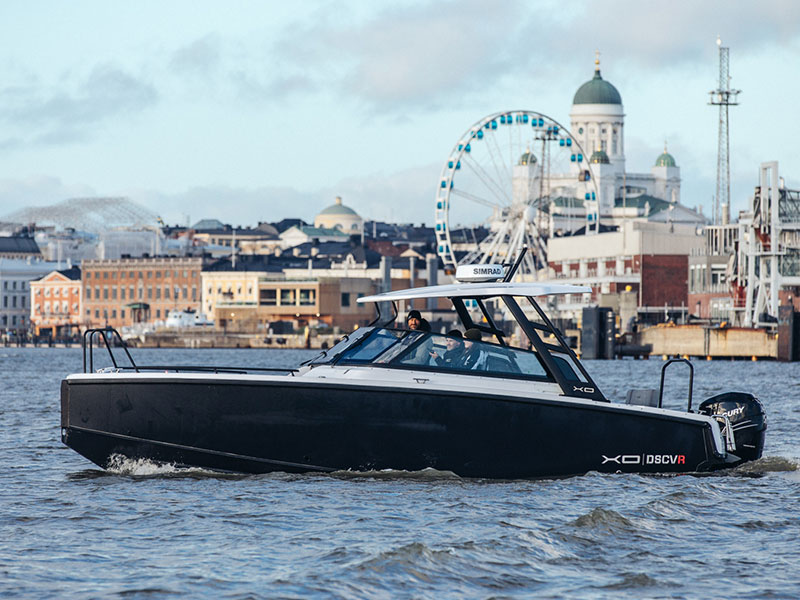 Innovative XO Boats are great for every angler, yacht enthusiast, and seafarer, from the trailblazers taking on the rough waters of the Arctic to the boaters cruising the Caribbean. Featuring the highest quality aluminum available, XO Boats are known for their robust designs, solid construction, and versatile functionality. At Yachting Solutions, we're proud to offer XO Boats for sale.
This Finland-based brand crafts each vessel to handle various conditions and environments, allowing you to safely and confidently navigate the calm waterways in your own backyard and rougher waters around the world. Reliable design features like deep-V aluminum hulls ensure enhanced durability and easy handling, while fiberglass interiors and luxury amenities give XO Boats their stunning aesthetic.
XO Boats bring the quality of professional watercraft to recreational boating, and our selection includes vessels from each XO Boat series to help get you where you want to go. A solid and spacious EXPLR 9 boat can handle harsh Nordic conditions, so adventurers and traveling sailors can venture out into choppy, freezing waters while others stay in port.
A DSCVR 9 T-Top is an expedition cruiser, perfect for active boaters who need a sporty vessel for fun family activities. The T-top offers shade on sunny days, while a sleek, speedy design makes this XO Boat excellent for watersports. Anglers may appreciate a center-console chase boat from the DFNDR series, which is ideal for sportfishing and has a head and berth to make overnight trips more comfortable.
Each XO Boat includes accessory options from industry-leading designers and technicians, so it's easy to find a craft with the audio system, seating options, upholsteries, and accommodations you need. Whether you're looking for something brand new or want to check out our used XO Boats for sale, let Yachting Solutions help you discover the expedition craft of your dreams.