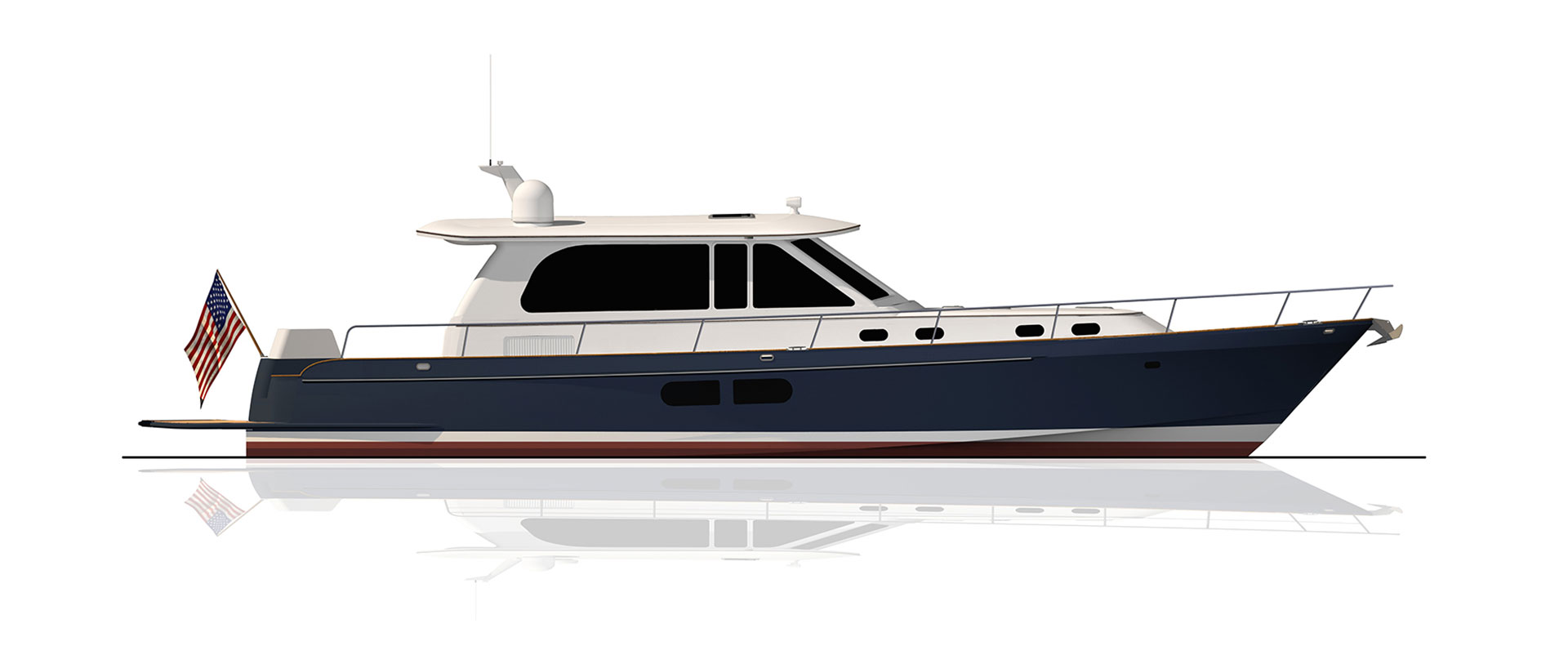 OCEAN 56
More Performance, More Volume.
The beautifully engineered Hunt Ocean 56 yacht combines luxury accommodations with the thrill of the open sea. Designed for group voyages and family excursions, the Ocean 56 yacht emphasizes smooth, efficient performance, exceptional safety features, and a spacious, home-away-from-home layout.
The sea-proven Hunt Deep-V hull navigates unpredictable ocean waves with ease, even at a top speed of 32 knots. For weekend trips and extended offshore cruising, the Hunt Ocean 56 yacht's patented hull design, renowned reliability, and easy handling set it apart from the rest.
The semi-custom design of a Hunt Ocean 56 yacht allows an array of modifications so you can create a vessel that's perfectly suited to your lifestyle. Select a two or three cabin layout or an above or below deck galley, then personalize your craft with upholstery, finishes, accessories, and appliances to ensure you and your guests enjoy best-in-class comfort and convenience on every outing.
SPECS
FUEL CAPACITY
750 gallons
WATER CAPACITY
165 gallons
ENGINE
Volvo Penta IPS 950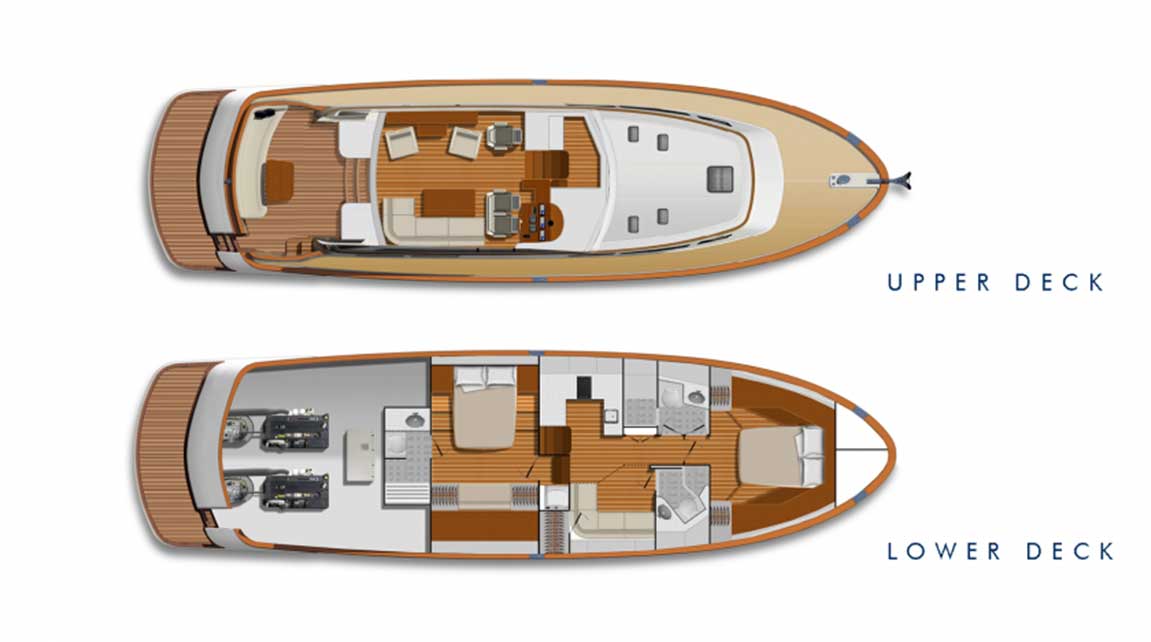 Images and media on this page may represent optional equipment or previous specifications. Specifications and equipment are subject to change.
GALLERY