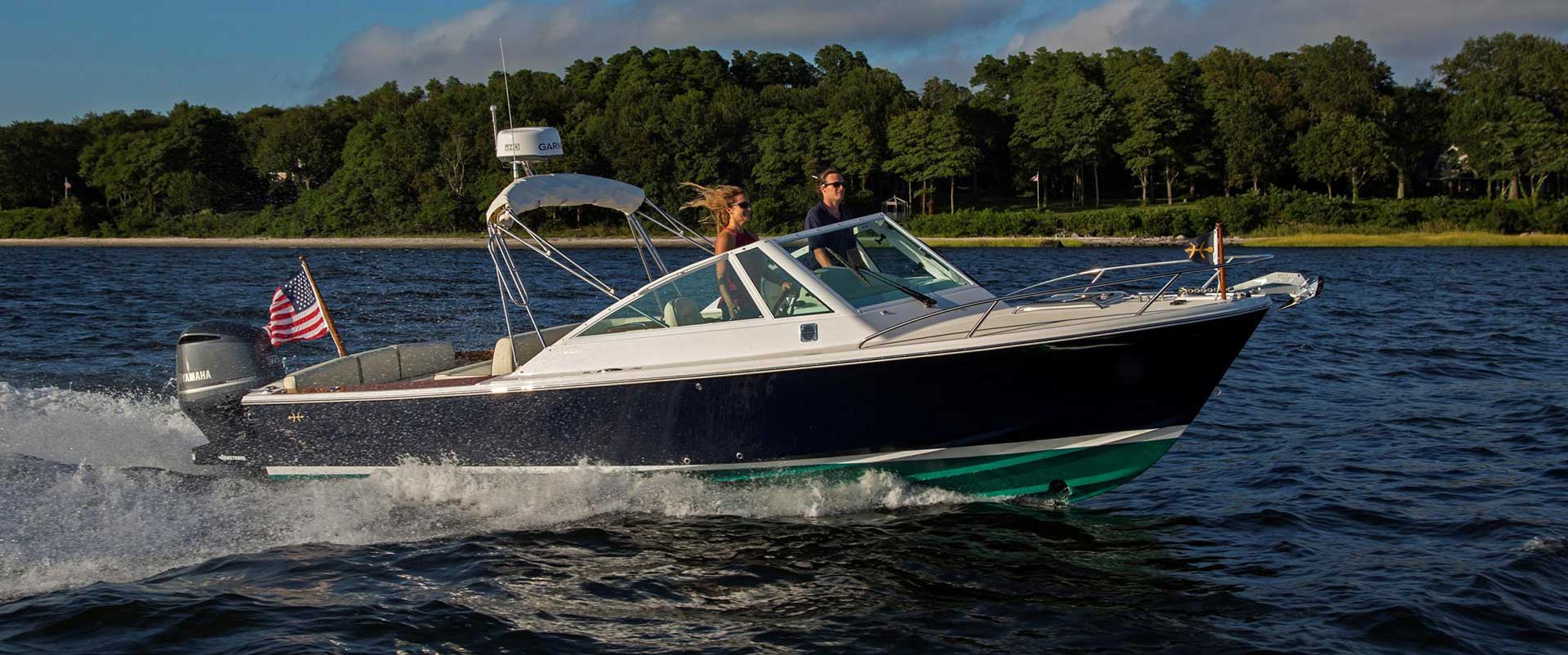 HARRIER 26
Explore the open water in the nimble, versatile Hunt Harrier 26. This lightweight runabout offers stable performance and easy handling for fishing, entertaining, and everything in between. The performance deep-V hull and ergonomic helm deliver a smooth ride, and configurable seating for up to ten passengers allows you to design the perfect layout for lounging, sightseeing, or socializing.
Inspired by classic yacht design, the Hunt Harrier 26 combines sharp vintage looks with streamlined modern conveniences. Gorgeous teak detailing adds timeless appeal, while contemporary comforts such as an on-deck wet bar and spacious lower bunk ensure that you and your guests enjoy every second at sea.
The Hunt Harrier 26 has an array of customizable features so you can create a one-of-a-kind vessel tailored to your boating needs. The Yachting Solutions crew can help you fine-tune your propulsion system to maximize safety and performance for sport fishing expeditions or outfit your vessel with custom upholstery, amenities, and accessories for entertaining on the go.
SPECS
FUEL CAPACITY
100 U.S. Gallons
WATER CAPACITY
15 U.S. gallons

Images and media on this page may represent optional equipment or previous specifications. Specifications and equipment are subject to change.
GALLERY