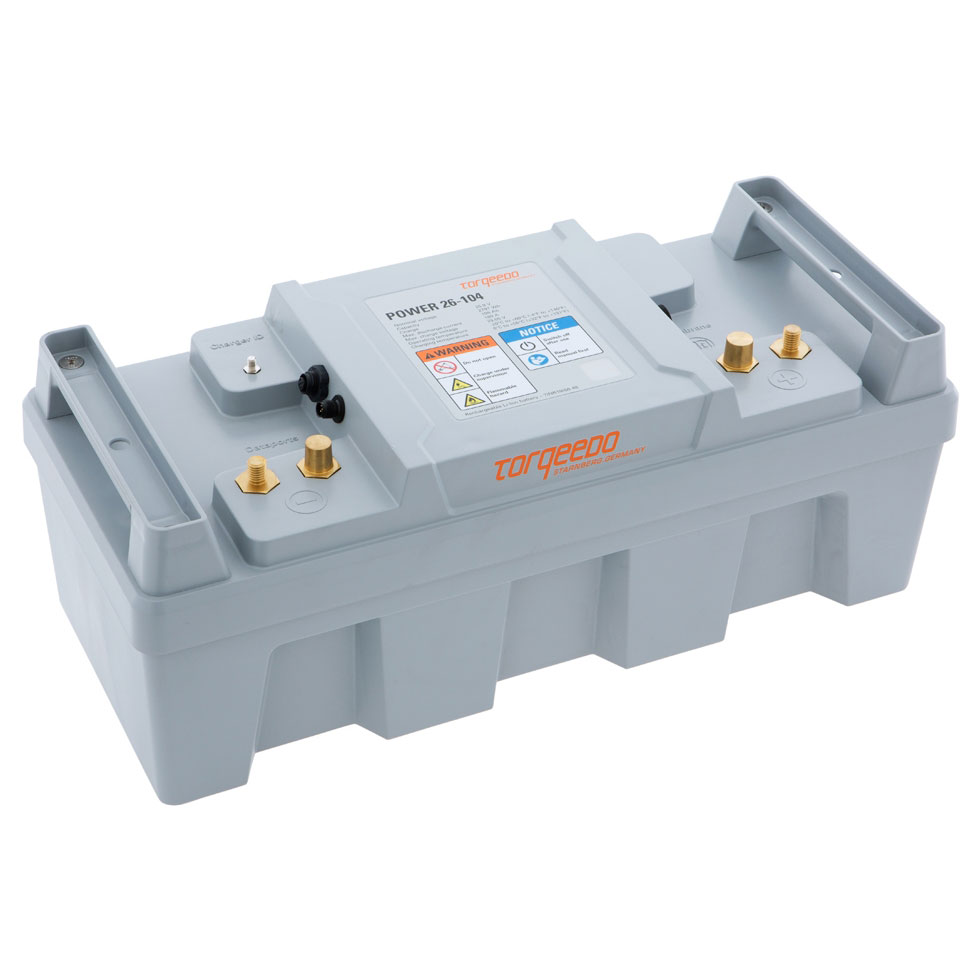 Power 26-104
For the Cruise or on-board power supply.
The perfect high-end lithium battery for the Cruise. Or for your on-board power supply.
Choosing lithium means choosing high performance. Choosing the Power 26-104, also means choosing an unrivalled level of professional safety. The Power 26-104 is equipped with a comprehensive safety system combining the requirement for general operating safety with safety in maritime use.
Thanks to plug&play, the Power 26-104 can be installed and activated in a few short steps. And with a 5-stage safety concept it is arguably the safest battery of its kind for boats.
Its long life expectancy and low capacity losses are convincing.