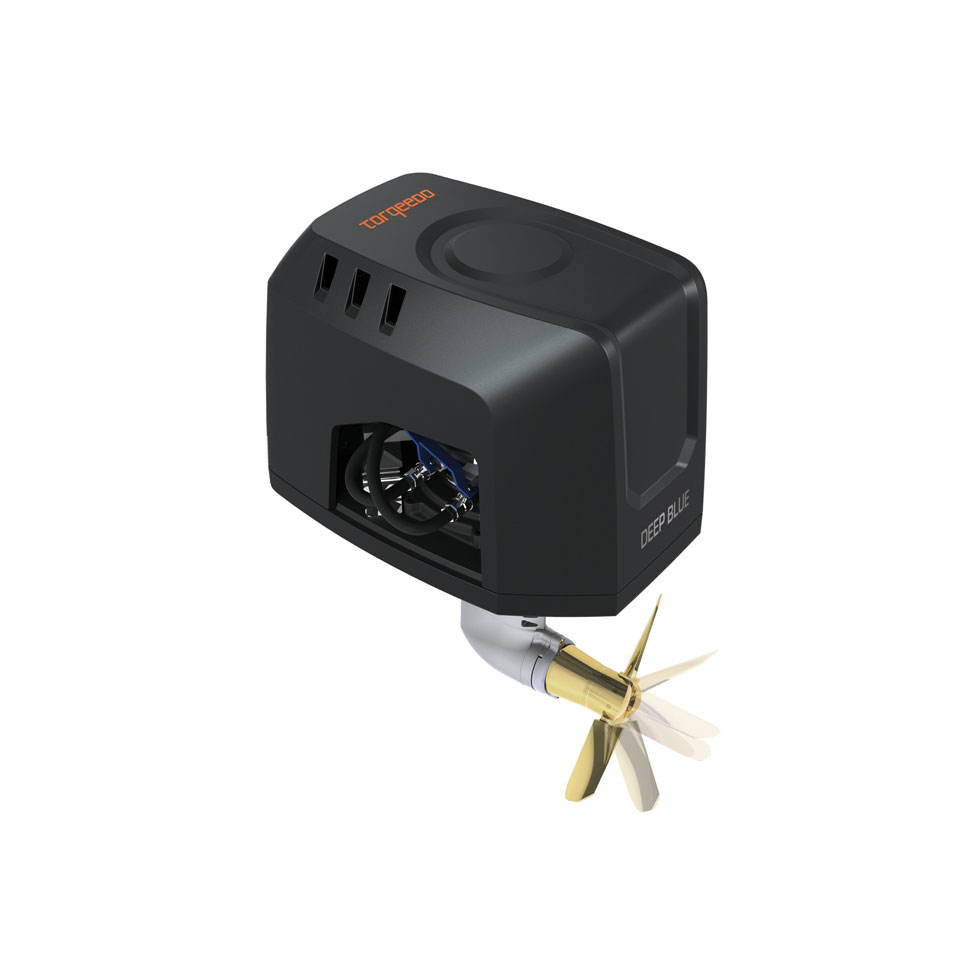 TORQEEDO SAIL DRIVE
40HP
For sail yachts up to 40 feet.
The most powerful electric sail drive from serial production is a Torqeedo.
The Deep Blue 40 SD propels sail yachts of up to 40 feet in length to speeds of up to almost ten knots (18 km/h), or smaller boats even faster when planing. This makes cruising with large sail yachts completely emission-free with virtually no noise or vibration.
The Deep Blue sail drive is part of a completely integrated comprehensive system that was developed using industrial engineering methods, comprises high-tech components and which is manufactured in series production.