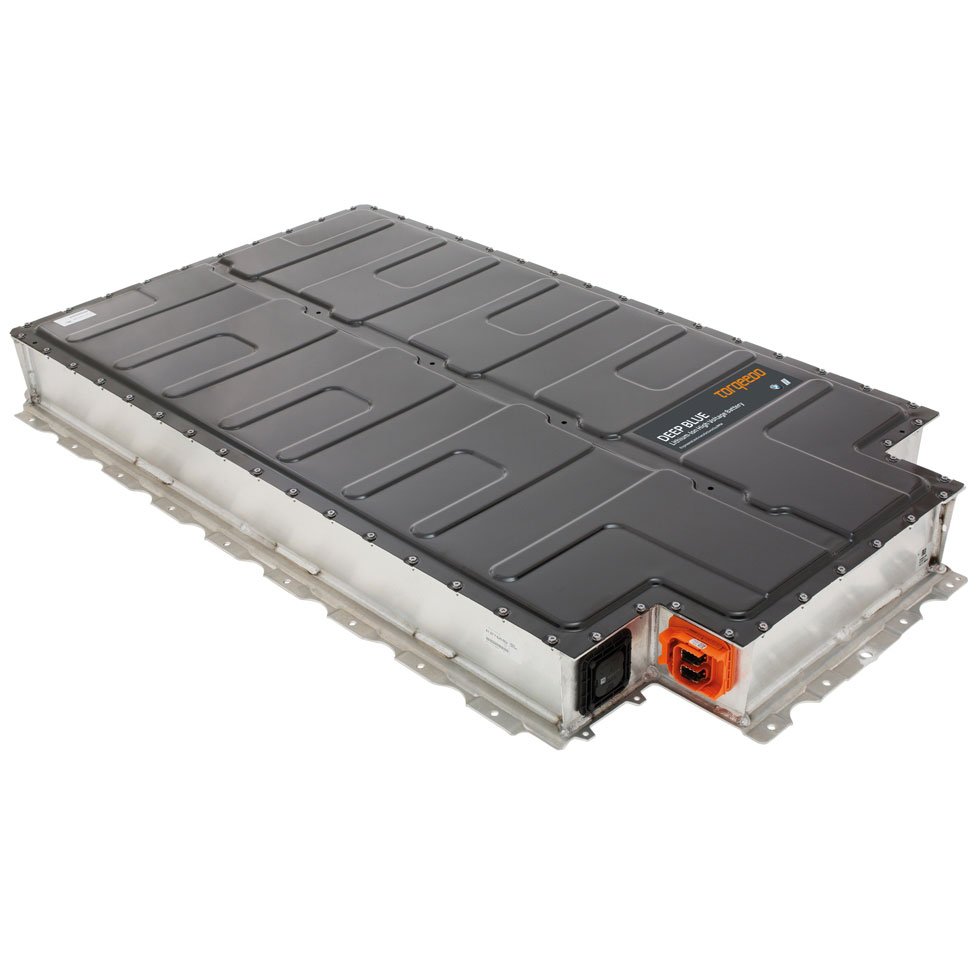 TORQEEDO High-Voltage Battery
For electric drive systems.
Automotive battery safety: the result of Torqeedo's collaboration with Johnson Controls are the first lithium batteries for the marine industry with the advanced quality standards of the automotive sector.
Integrating a battery into a drive system means many years of development effort, especially when it also needs to fit in with a safety concept. This is what we did with Deep Blue – and we even went a step further. We developed the Johnson Controls high-voltage battery for use on water and for the special challenges of the marine industry.
9-year warranty on battery bank: a reliable battery lifespan is key for electric boating economics. That is why Deep Blue comes with a long-term battery capacity warranty: 9 years after commissioning, the batteries will still have 80 % of their original capacity, even if you use them every day. Battery ageing is transparent and can be tracked by the user in the on-board computer at any time.