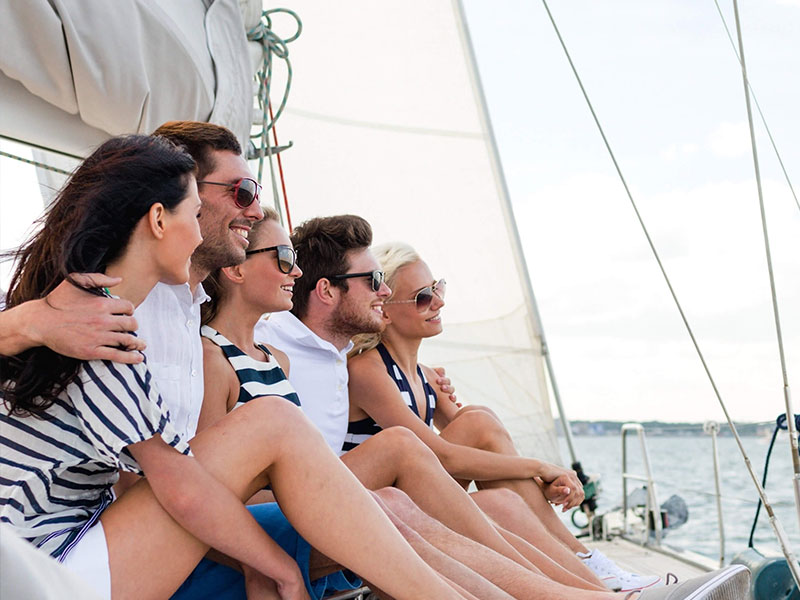 OUR BRANDS
Leading Manufacturers
Yachting Solutions is proud to offer a versatile array of sport and luxury yachts from some of the world's best marine manufacturers. Today's best yachts blend centuries of seafaring tradition with cutting-edge technology and modern comforts. The latest models from Beneteau, Century Boats, XO, and Limitless in our catalog represent the height of engineering, form, and function.
What's in Your Boating Future?
Whether you're a seasoned marine adventurer set to explore distant shores or an angler eager to share the joy of sportfishing with the whole family, the Yachting Solutions team wants to know your boating vision. Our team will find the perfect industry-leading cabin cruiser, walkaround, or flybridge yacht with all the features and custom comforts you'll need to bring your dreams to life.
Commitment to Quality
From the streamlined Scandinavian layouts of Nimbus cabin cruisers to the latest high-octane Hunt motoryachts, the leisure watercraft for sale at Yachting Solutions offer superior luxury, performance, and safety. Once our experienced team finds the innovative yacht design to match your goals and lifestyle, we'll help customize and configure your new vessel to meet your exact specifications.