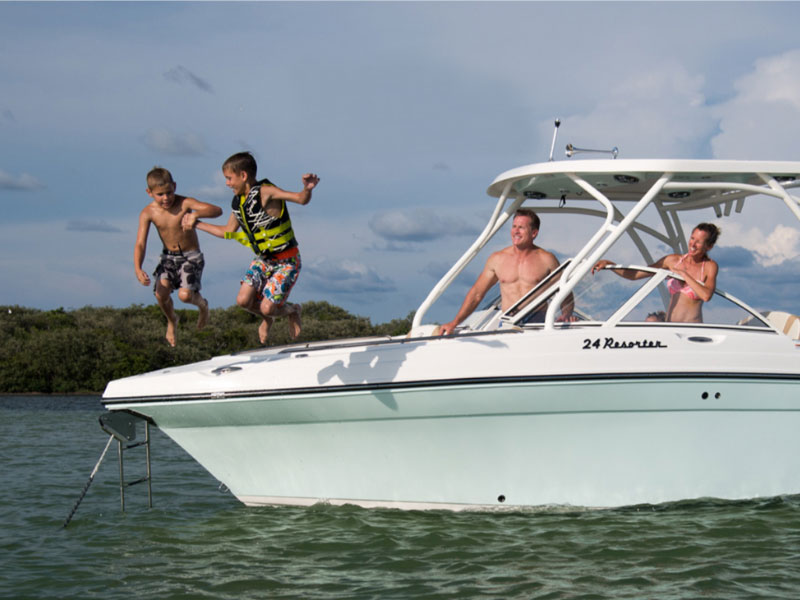 Century Boats carries an impressive legacy of crafting quality yachts for anglers and pleasure boaters. Since 1926, vessels from this innovative brand have embodied fine detail, style, performance, and reliability. The luxury comfort features and dependable marine technology in each Century Boats watercraft showcase the brand's commitment to expert care and craftsmanship.
At Yachting Solutions, we understand the importance of selecting a boat that will stand the test of time. That's why we're proud to offer durable Century Boats for sale. Each watercraft features 100% composite construction from bow to stern, displaying the latest in reinforcement technology. Century Boats also offers warranty plans to protect the hull and deck structure and ensure lasting quality.
Whether you enjoy offshore fishing or coastal cruises with the family, the practical features of a Century boat provide everything you need. Oversized cockpits, storage compartments for watersport equipment, and built-in rod holders and fish boxes ensure excellent comfort and fishability. Century Boats also offers the best in marine electronics and reliable navigation systems for safe sailing.
Trust the Yachting Solutions team to help you choose a Century boat model that suits your boating needs. We can direct you to a Century 2301 Center Console if you envision yourself deep-sea fishing or show you the perfect Century 24 Resorter for tubing and wakeboarding with your family. Looking for a spacious yacht with more horsepower and speed? Consider a Century 5300 Center Console boat.
We also carry a selection of vessels from the brand's Coronado collection, which includes smaller Century boat models offering maximum performance, comfort, and dependability. With yacht model options spanning from 21 to 26 feet in length, Yachting Solutions makes it easy to find a compact center console, dual console, or runabout boat for your fishing expeditions and fun family outings.