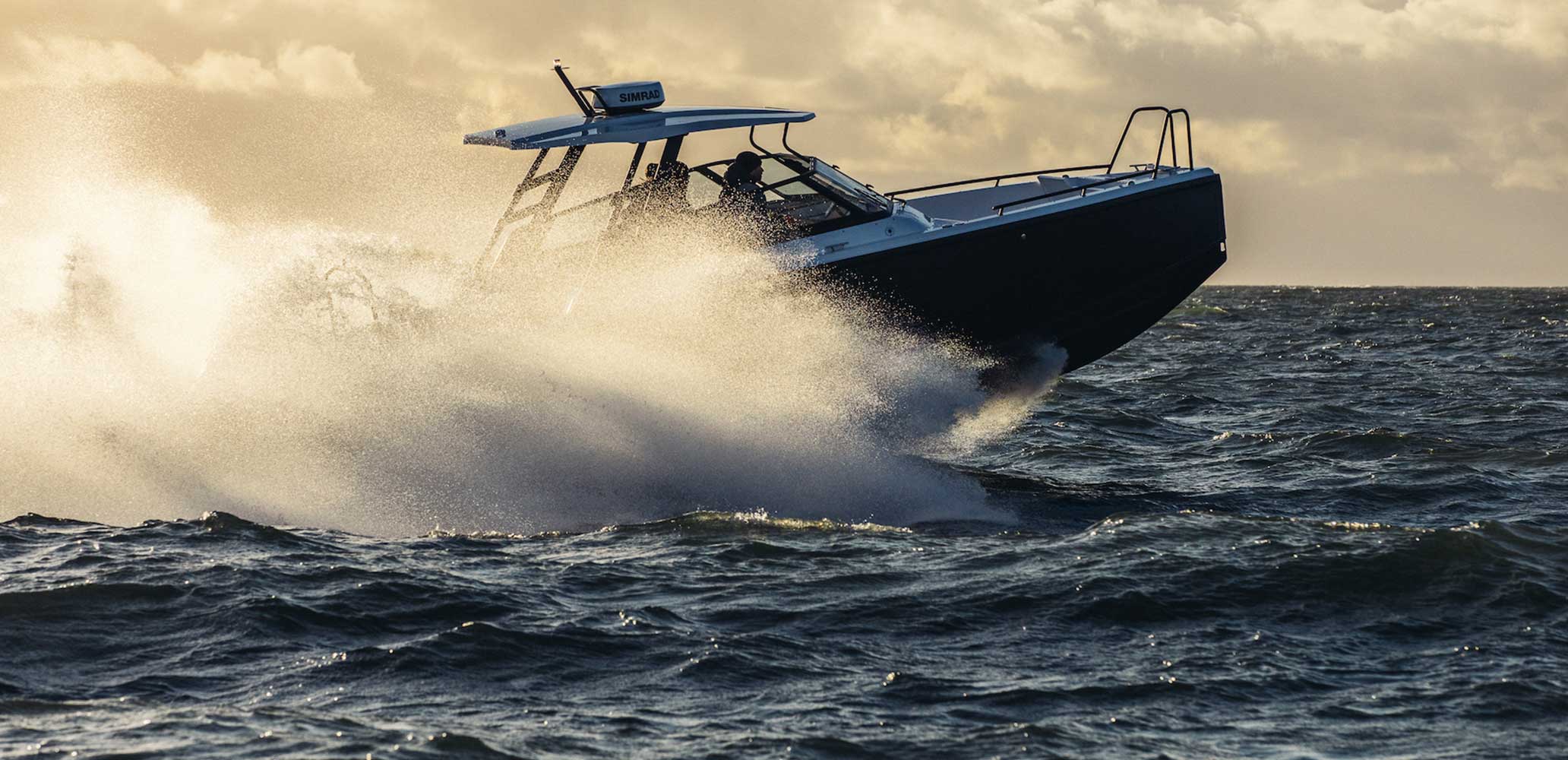 XO DSCVR 9 Open is the second boat to be launched from our new DSCVR series. This 8.57m long sporty cruiser is designed for active use, exceeding all your expectations in any weather.
EXTREME PERFORMANCE
ULTIMATE AND FUNCTIONAL DESIGN
ULTIMATE DRIVING EXPERIENCE
MERCURY FACTORY INSTALLATION
Overall Lenght (excl. Engine)
8,57m
Weight (excl. Engine)
2000kg
Outboard Engines
250 / 400hp
Fuel Consuption, cruise
n/a l/nm
DESIGN PHILOSOPHY
Each wave, gust of wind and voyage is different. We designed a boat which is capable of handling any conditions.
EXTERIOR
Ultimate driving experiences let's you explore when others stay in port.
HULL
No other hull is the same when talking about deep-V military grade aluminium.