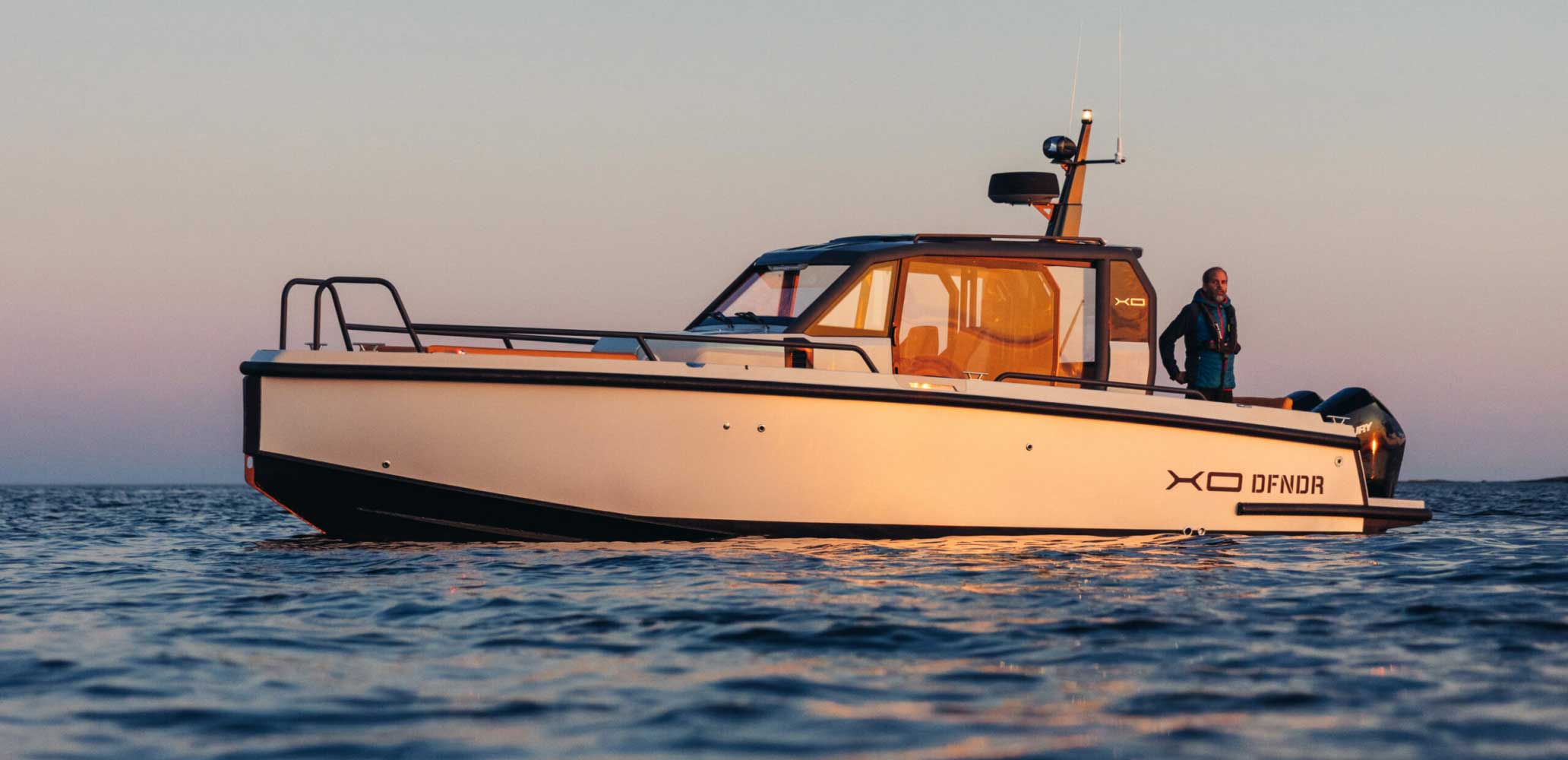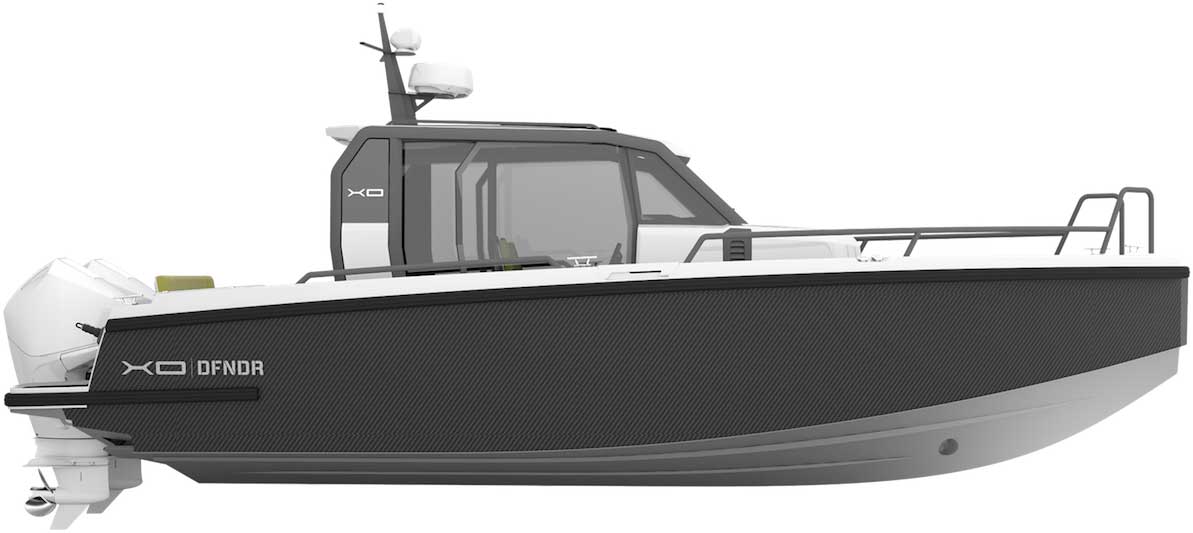 Introducing a center console chase boat that redefines your perception of multipurpose use. Combining a deep-V shape hull that is manufactured of the best military grade aluminum in the market with aesthetic design enabled by state-of-the-art fiberglass, the new DFNDR 9 takes you through the roughest seas to new adventures and experiences that go well beyond conventional.
EXTREME PERFORMANCE
ULTIMATE AND FUNCTIONAL DESIGN
ULTIMATE DRIVING EXPERIENCE
MERCURY FACTORY INSTALLATION
Overall Lenght (excl. Engine)
8,75m
Weight (excl. Engine)
2450kg
Outboard Engines
2 x 225 / 450hp
Fuel Consuption, cruise
n/a l/nm
INTERIOR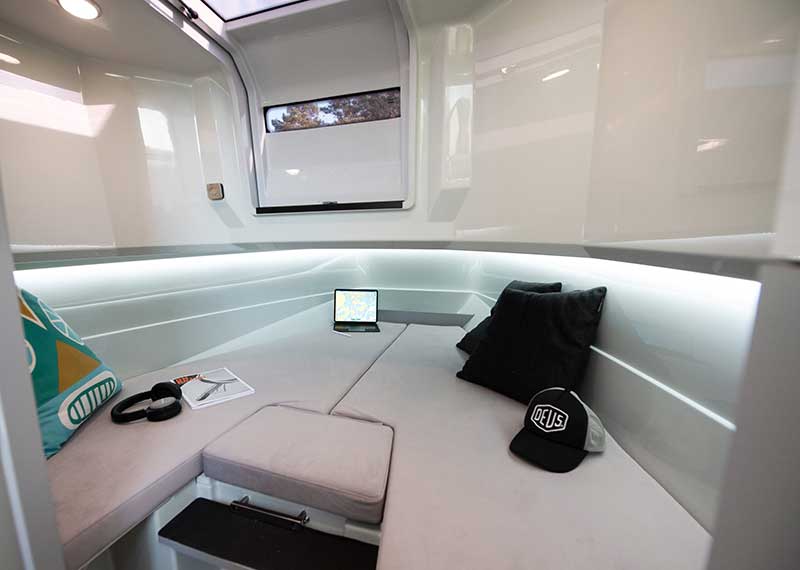 Amazing adventures are made to be shared. With the accommodation capabilities and comfy bed, you and your partner can take a rest during exploration.
EXTERIOR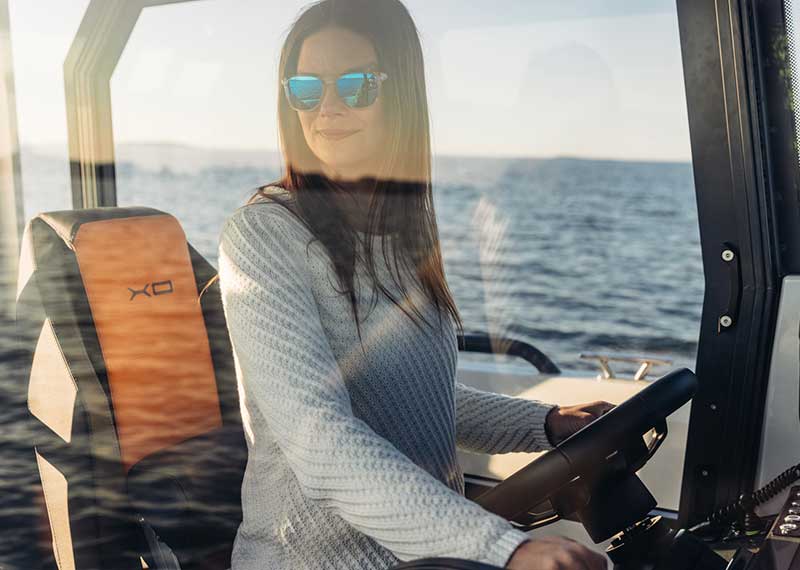 The modern and weatherproof exterior of DFNDR protects you in any environment of your choice.
HULL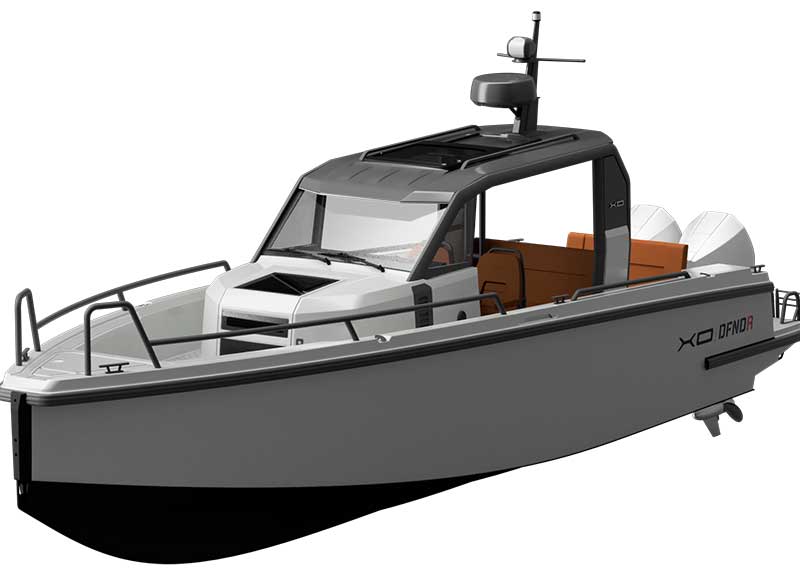 The famous XO military grade aluminum structure and deep-V hull design make DFNDR 9 an attractive choice for a superyacht chase boat, as well as for professional use.