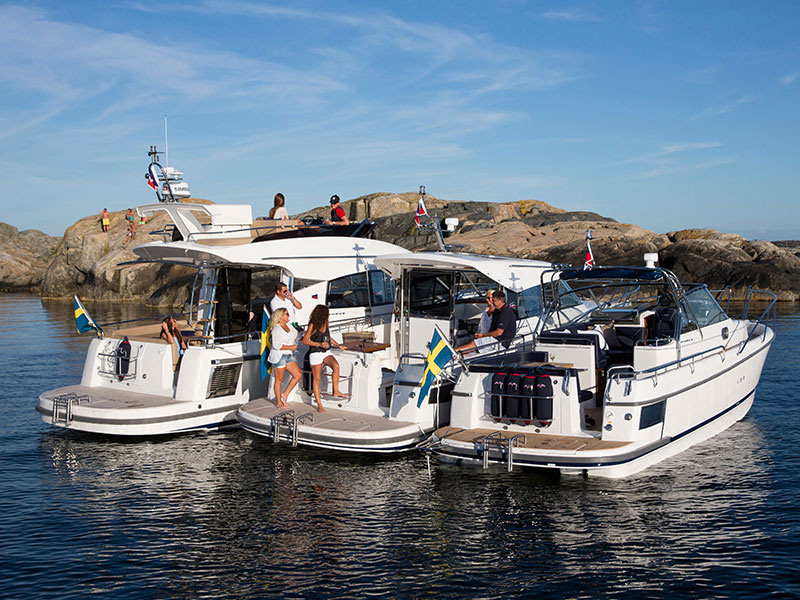 TESTIMONIALS
APR, Chebeague Island
---
The Yachting Solutions Boat Basin has become a favorite stop for Rockland. We forgot about the boat show this year when we arrived, but Molly, the new dockmaster, went out of her way to accommodate us. The level of service here is exceptional. August, 2014. Went to Trident to meet up with some guests and be near Main Street for activities. We ended up staying three nights due to the weather, but the folks there couldn't have made our visit any more pleasant. It is a fairly private and secure marina. They bend over backwards to accommodate and even have a courtesy car available. Very close to shops, the Farnsworth, Hamilton Marine, etc. Decided to take care of some maintenance items due to the down time, and Yachting Solutions was able to provide a marine electrician to assist. They do not have a lot of transient space, but if it's available, it is very nice.
Capt. O'Connell, Belfast Maine
---
Checked out this Marina on a return from wintering down south. It used to be a very exclusive corporate fleet marina, but it has now changed hands and offers a hearty welcome to transients. The Restrooms, Laundry & Showers are brand new. They offer guests a free courtesy car and you are just a few feet away from the pedestrian walkway that winds along the Rockland shore, very close to all the restaurants, bars, museums and shopping for which revitalized Rockland is becoming famous. The quay offers really good protection from the swells that plague the rest of Rockland harbor, and the only real exposure is to the north(landward) so there is very little fetch.
Pete Powers, Sarasota
---
Everyone we met was very nice. Cleanest bathrooms & showers we've ever seen. Lots of boaters to chat with and plenty of good restaurants nearby.
Don Mordecai, Castine, ME
---
Good quality floats; restaurant right there and another 100 yards away. Charlie Foote was very accommodating and supportive. We would go back in a heartbeat. Rockland offers a lot to do and is an easy walk from the marina.
Matt Durkin, So. Freeport Maine
---
On our fall cruise downeast we found the Yachting Solutions Boat Basin in one of the guide books. We called them and were walked into the harbor and greeted by Charlie at the dock. Since this was our first time here we were surprised by the brand new facility. The floating docks were just put in and the shower facilities were like walking into a high end spa. Charlie gave us some restaurant ideas and the keys to a loaner car.
Randall Jeffery, Daniel Island, SC
---
Rockland is a "must stop" destination and the YS Boat Basin is the best in town. The service from Charlie is top-notch, the restrooms are well maintained as is the FREE laundry. A courtesy car is the marachino cherry. There are numerous excellent restaurants in town, including James Beard Award winning Primo making this the best stop on the Penobscot. New Dockmaster Molly Olsen has reached full stride by providing outstanding service to each guest. We had an engine issue and parent company Yachting Solutions had it resolved in less than 24 hours. The loaner cars are a huge plus for reprovisioning.
Fred Ezra, Annapolis, MD
---
I can't say enough good things about this marina and its' Dockmaster Molly. Has to be the nicest place in Rockland. A pretty harbor walk to town with lots to do. Art and food!! Courtesy car is great. Five star all the way.
Unknown On-line Survey Submission
---
Having used several prior boating companies, I couldn't be happier with Yachting Solutions and their many services. In my opinion, they are definitely the best in midcoast Maine!!
Unknown On-line Survey Submission
---
I believe that the example set by the owners of this company of immediate responsiveness and availability to customers, positive attitude of helpfulness and service and focus on important details and customer concerns lead the entire company service team to perform at the highest level.
Unknown On-line Survey Submission
---
We have had a great experience with YS, the crew there has gone above and beyond what you may expect from any other yacht yard. Their attention to detail and desire to "make it right" is unmatched. Last summer we had some issues on our older sailboat after delivery. Frustrated, I called Chris to see what could be done. I didn't have high hopes as it was mid-summer on the Cape and we were over 200 miles away. Kurt, a tech who knew our boat well arrived the next day and did whatever it took to get the systems up and running, including visiting local yards to obtain parts and spending the night, not leaving until it was reliably repaired. I've been boating my whole life and I've never known service like this.
Unknown On-line Survey Submission
---
Chris does a great job making everything work well. He is very professional, personable, fair, and responsive. He is an excellent source of information about what needs to and should be done. Kurt has been great over the years helping us upgrade and maintain our boat. Paul has provided fine craftsmanship. All the employees seem great, It is a pleasure to work with the entire team. Loric subcontracting has been an excellent addition to provide rigging expertise. It is good to know that all the work that is done is done professionally in a high quality and dependable manner.
Betsy A.
---
Bob Wellin has been a wonderful and congenital captain for us this year and we appreciated all of his good humor and hard work. Thank you again for all the wonderful service you provide for us each summer.
Russ B.
---
Everyone I have dealt with has been outstanding. The professionalism of the staff is rare to see in this day and age. It is clear to me that this company truly cares about its customers. I recommend Yachting Solutions to all my mates. Cheers!
M. Digiovanni
---
Please let Mike know how much I appreciated his and your companies help in getting my new motor installed in a very tight time frame… excellent job, looks and runs great… you guys have a new satisfied customer.
Larry Darby
---
Absolutely amazing service department. Mike Dodge gave great advice, completely tuned and replaced everything necessary on my E-Tec and replaced the entire steering system all on short notice and got me out in time to go on my fishing trip! Highly recommend Mike and the crew anytime!