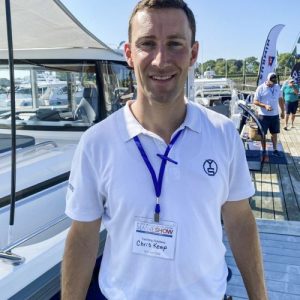 Christopher Kemp
Sales Manager and F&I Director
Rockport, ME, US
Cell: 1-805-587-2745
Office: 1-207-236-2383
Growing up in St. Louis, Missouri, Christopher Kemp always heard a calling from the coast. His favorite vacations consistently involved coastal waters and powersports.
Christopher's love for the water brought him to Tenants Harbor, Maine where he currently resides with his family. His passion for powersports and boating has played an important role in his career as a Yacht Broker with Yachting Solutions.
When Christopher isn't helping a client find their dream boat, you may find him swimming in Long Cove with his family. You may even wish to challenge Christopher to a tennis match.