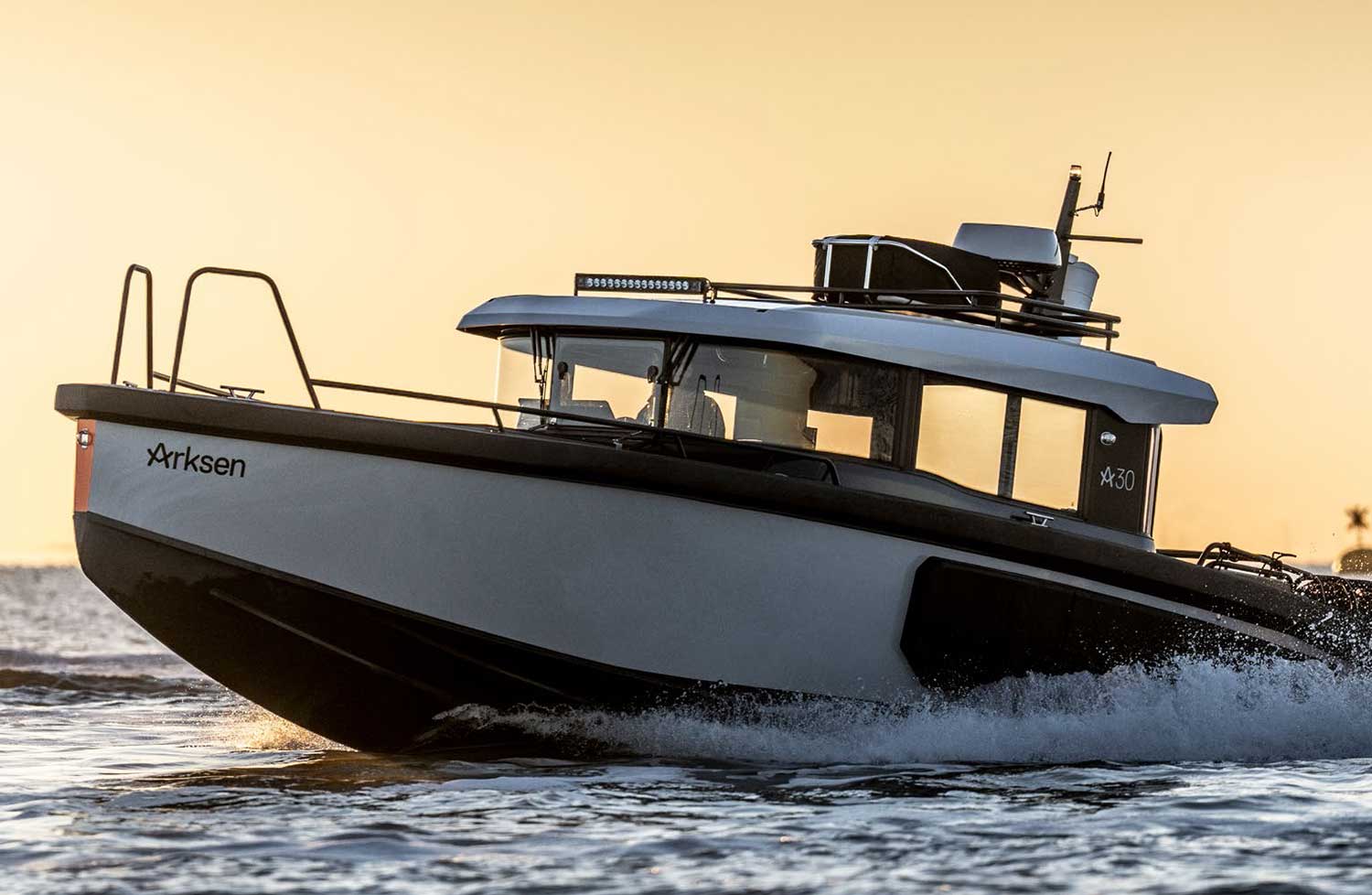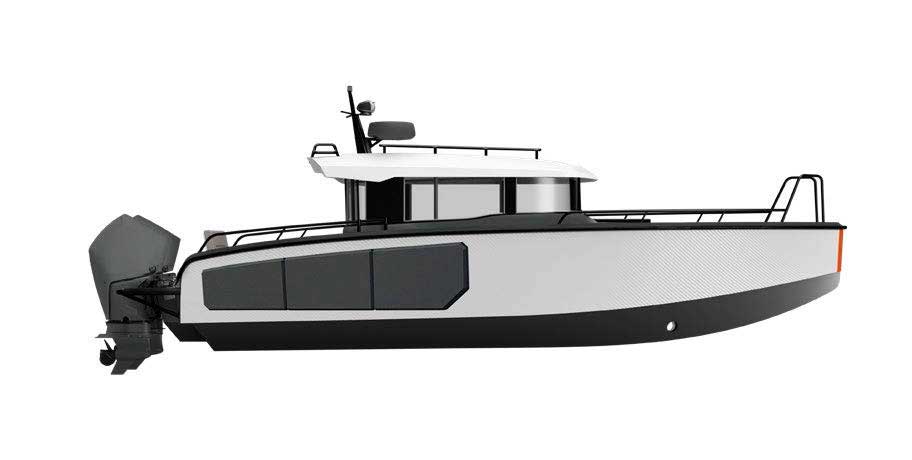 Arksen 30
The Arksen 30 is an excellent choice for long weekend adventures, designed for two but can sleep four. It provides quality cooking facilities, and you can easily take an abundance of gear, ensuring you are substantially stocked for the day ahead after a comfortable sleep. With all the conveniences you would expect from a premium offshore vessel, this is your perfect adventure companion.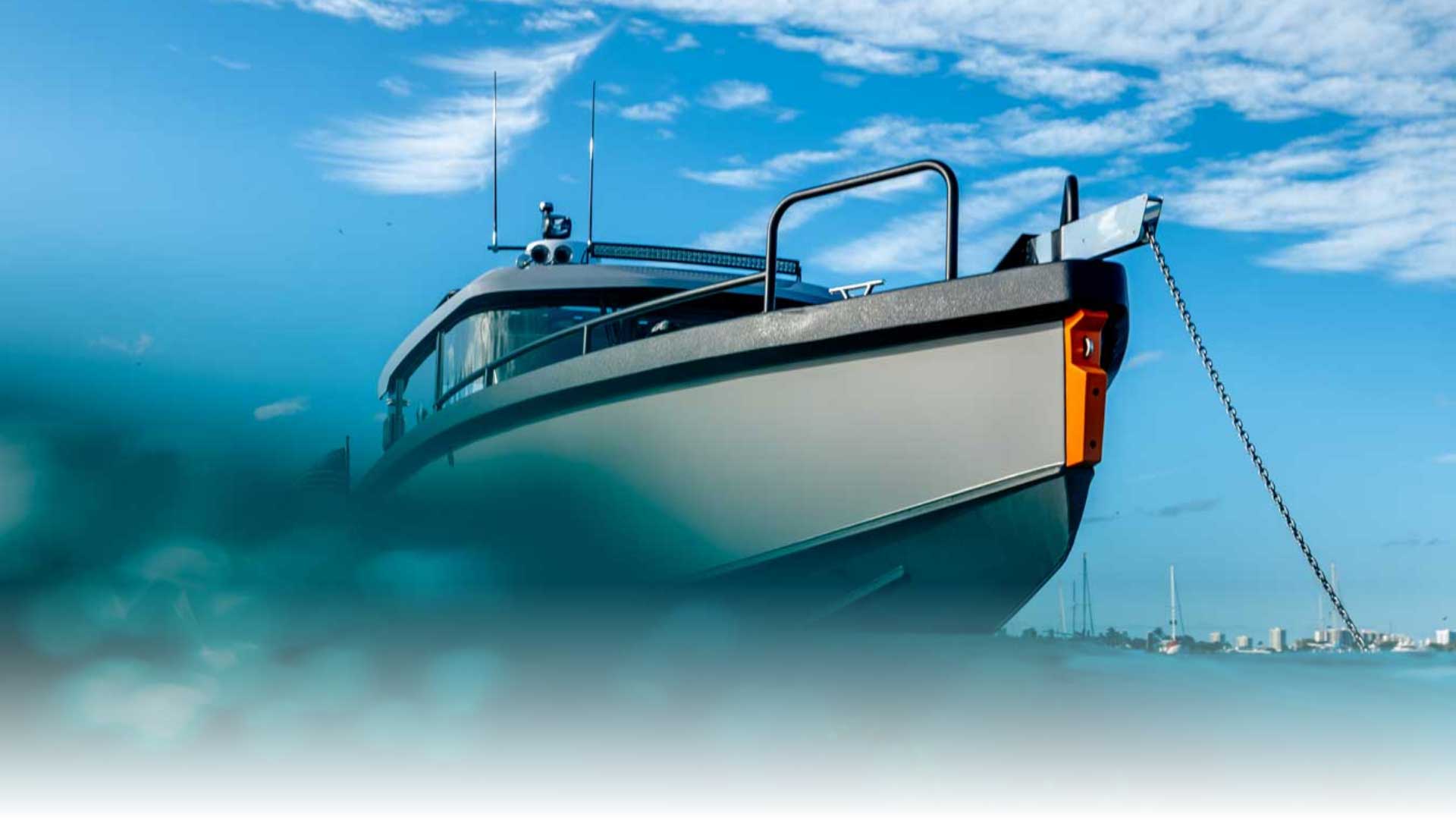 BUILD
RCD Category B for six passengers / Category C - ten passengers.
Tough and robust aluminium hull.
Up to 6 Berths.
Heating and air conditioning options.
Aft deck/cockpit seating and stowage options.
Single engine propulsion.
OWNERSHIP
Arksen Explorers' Club: Offers bespoke expeditions plus training and support as required.
Arksen Global Support: Providing real time backup for Arksen vessels in even the most remote locations.
Mission Ready: Designed and built for independent adventures.
CREDENTIALS
A range of 200+ nm
Exceptional ride, comfort and handling in rough weather.
Efficient hull with high load carrying capacity.
Enclosed all weather pilothouse with 360 visibility and adaptable seating for a comfortable ride.