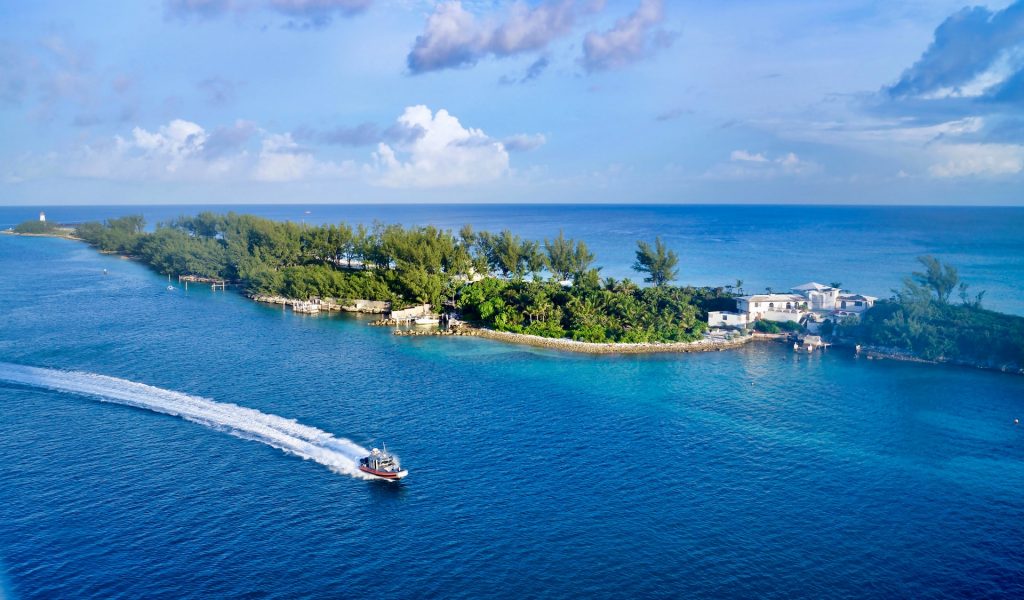 Whether you're heading out to explore the islands or planning a fishing expedition with friends, all private vessels entering Bahamian waters must go through Customs and Immigration. To begin the clearing process, boat owners must have the required forms and permits and the ability to pay any related fees while making additional considerations for related activities or items on board.
Clearing Customs in the Bahamas
As long as you have the required documentation and pay associated fees or duties, clearing Customs is rather simple. Boat owners and operators must follow Bahamas Customs and Immigration protocols for entry regardless of the type of trip you have planned. Below, you'll find a concise guide to safely clearing Customs in the Bahamas.
Do Private Yachts Go Through Customs?
All foreign, private, and non-commercial pleasure boats, including private yachts, must go through Customs to legally sail in Bahamian waters. Due to potential weather and safety hazards, motorboats should be at least 30 feet or longer to make the voyage to the Bahamas.
What Is The Clearing Process for Entering The Islands?
When entering Bahamian waters, you must clear Bahamas Customs and Immigration at the nearest designated Port of Entry. The names of each port and their locations are available on the department's website. As you reach the nearest port, you must fly the yellow quarantine flag and let Customs know you've arrived.
Only the captain or master can leave the boat until cleared for entry. Customs and Immigration officials will meet you at your boat to ensure you have all required documentation and forms for yourself, your boat, and any passengers traveling with you. This process also includes duties on certain imported items.
Required Forms and Identifications
According to Bahamas boating regulations, there are four types of forms or documentation required to clear Customs and gain entry to the islands. The following include Bahamas Customs and Immigration forms for all boats looking to enter Bahamian waters:
The Bahamas Customs Clearance Form: Available online in PDF format, you must complete the Bahamas Customs Clearance form before arrival. You'll need to provide information about the condition and history of your boat, a declaration of health, a passenger list, and other relevant details.
Bahamas Immigration Card: You need one copy of the Bahamas Immigration Card for every person on your boat. This form is also available online, and you can complete it before or upon arrival. You'll need to provide arrival and departure times for yourself and any crew members in addition to boat identification.
Proof of Citizenship: Everyone on board must provide proof of citizenship to Customs and Immigration authorities. Those coming from the United States must have a U.S. passport ready to show as proof of citizenship.
Boat Registration Documents: Have your boat registration ready along with its title or proof of ownership to show Bahamas Customs and Immigration officials.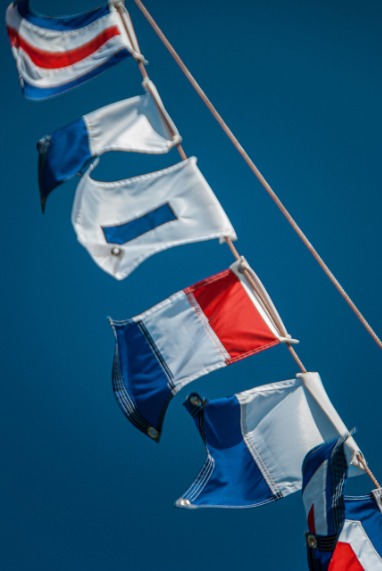 Along with Bahamas Customs forms for boats, all private vessels also need a cruising permit. However, Customs includes a cruising permit in the fees paid at the port. The easiest way to get a Bahamas cruising permit is to pre-register online via official cruising permit vendors. Of course, you can also file the paperwork upon arrival, but clearing Customs may take longer without pre-registration.
Bahamas Ports Fees & Duties
You must pay a port fee to enter the Bahamas. The size of your boat and the length of your stay determines your port fees. This payment includes your cruising permit, fishing permit, and departure tax for up to three people. While subject to change, current Bahamas port fees, including boat length and duration of stay, are:
$150 for 3 months or $300 annually for boats up to 34 feet long
$300 for 3 months or $600 annually for boats 35 - 100 feet long
$500 for 3 months or $1,000 annually for boats 100 - 150 feet long
$800 for 3 months or $1,600 annually for boats 150 - 200 feet long
$1,000 for 3 months or $2,000 annually for boats over 200 feet long
How Much Does It Cost to Clear Customs in the Bahamas?
To clear customs in the Bahamas, boat owners must pay applicable port fees. If more than three people are on board, there is a $20 departure tax for each person over that limit. You also must pay any duties or stamp taxes on the value of imported or exported items. Rates vary by item from 0 percent to 220 percent. You can find a current Bahamas Customs duty list on the department's website.
What To Declare At Customs in the Bahamas
All visitors must declare certain items they bring into or out of the Bahamas. Some items are restricted and have a duty fee, and certain prohibited goods cannot cross the border. Travelers also need to declare tobacco and alcohol products as well as electronic equipment. When importing or exporting cargo, businesses and individuals can use Click2Clear to submit declarations.
Additional Considerations When Clearing Customs
Depending on the type of trip you have planned, and how you like to travel, there are additional considerations to make when going through Bahamas Customs and Immigration. Some permits or regulations require more documentation and fees before you leave your home port, so it's a good idea to check all requirements for smoother sailing during your Bahamian fling or vacation.
Fishing Permits
The port fee paid upon entry includes the cost of a fishing permit. You may also acquire a fishing permit online from an official vendor by pre-registering, making your time spent clearing Customs easier. Be sure to research catch limits to know the species you can catch and how many fish you can keep. There are also specific authorizations required for sport fishing, fly fishing, and spearfishing.
Bringing Pets or Domestic Animals
If you plan to bring your pet dog or cat on board, you must submit a written application to import a domestic animal to the Director of Agriculture in Nassau. You can pay the processing fee for each animal either by money order or cash. The online form asks that you include your pet's age, vaccination record, and a certificate of health from a veterinarian. These licenses are valid for one year only.
Having A Firearm On Board
The only firearms allowed on your boat in the Bahamas are shotguns or handguns. If you have one of these firearms onboard, you must declare it with Bahamas Customs. Agents will ask for the serial number, manufacturer name, and exact ammunition count. The firearm must stay on the boat at all times, secured under lock and key.
Arriving By Air, Leaving By Boat
Those who fly to the Bahamas and plan to leave via a private yacht should purchase a return airplane ticket as a precautionary measure and seek reimbursement later. If you don't have a return ticket, the boat owner must be physically present with the vessel's cruising permit. Usually, this is only of concern for crew members and not the owner or operator of the boat themselves.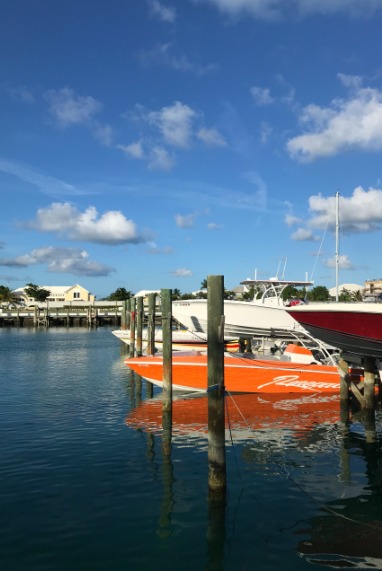 Bahamas Boating Regulations Upon Departure
Once your Bahama vacation or trip comes to an end and it's time to sail home, surrender your immigration card to the officials at the last Bahamian port you visit. Next, you'll go to a port of call in the U.S. and report your arrival to U.S. Customs and Border Protection. Officials will then direct you to a Port of Entry. When you call for clearance upon arrival, have this information on hand:
Vessel name and registration
Boat owner's name and citizenship
Captain's name, date of birth, and citizenship
Passengers' names and dates of birth
List of foreign ports/places visited and duration of stay
Total value of all acquisitions and purchases
The Clearing Process at Bahamas Customs and Immigration
If you're going to the Bahamas for a relaxing vacation, fun trip, or family cruise, the simpler you make it, the more you'll enjoy it. Having all the required documentation and forms on hand ensures a faster, easier way to get through Customs and begin exploring the beautiful Islands of the Bahamas on your yacht.